This program is for you if:
You are a coach, alternative therapist, healer, lightworker or in the field of personal or professional growth or holistic health.
.
You don't want to use your time to learn how to make a website or don't have the graphic talent to be inspired on how to "layout" yourself.
.
You would need guidance as to what to say on your site and how to organize your content, and maybe some copywriting guidance.
.
You want to learn the basics so you can update your site and gain autonomy over small changes once it's up and running.
.
You want a website that reflects your personality, your practice, your values, and your way of interacting with your customers, in short: a website that resembles you.
If you are nodding yes to one or several of the points above, this program might be for you.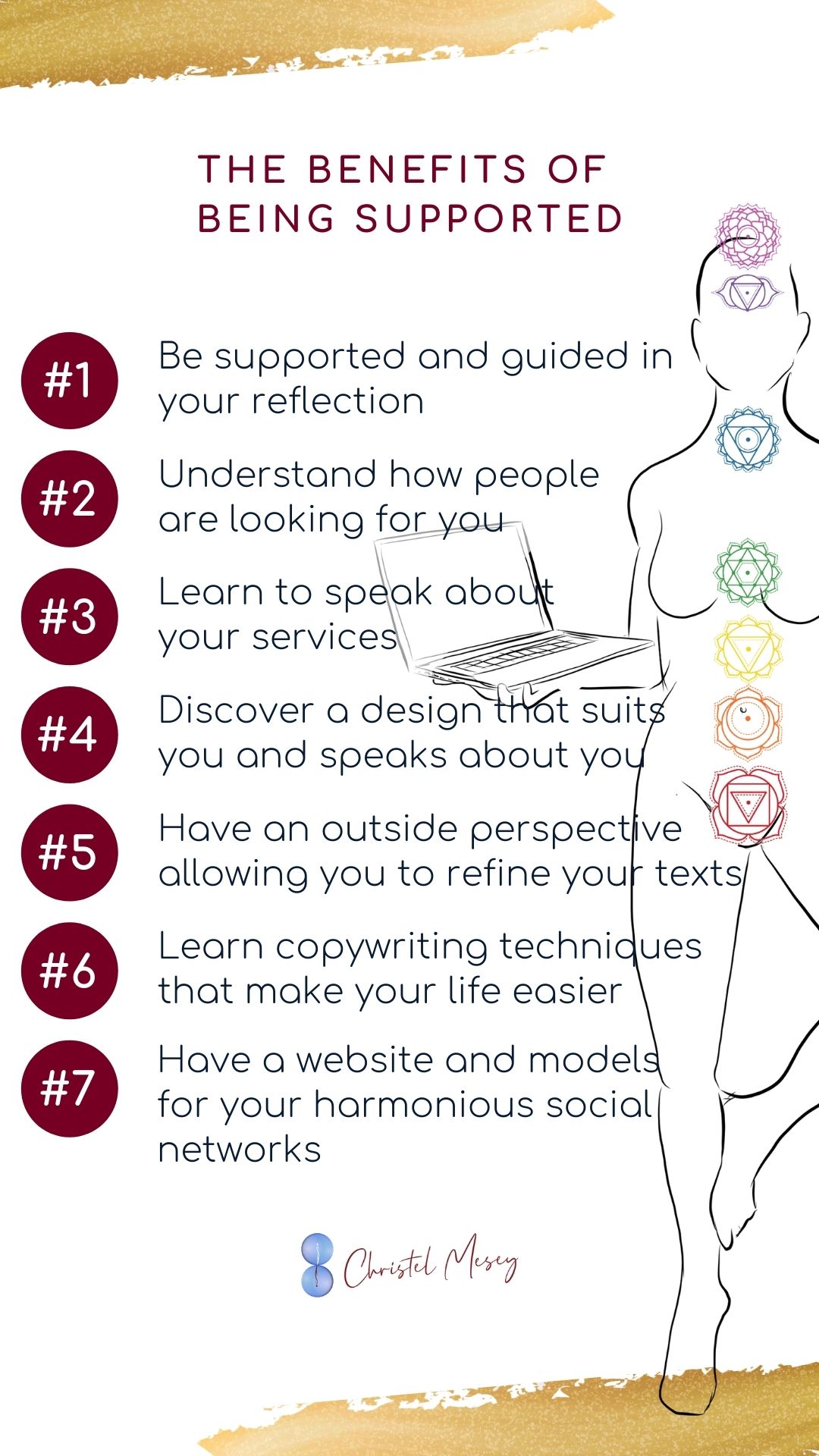 Web Design
Web design on WordPress (license Divi incluse) or Wix

Mobile
Optimisation of your site for mobile devices

Self-study
A course to help you know what to say and how

Personal work
Writing your website content and define your branding

Coaching
Support to copywriting and offering clarity
Web Design & Content Creation Coaching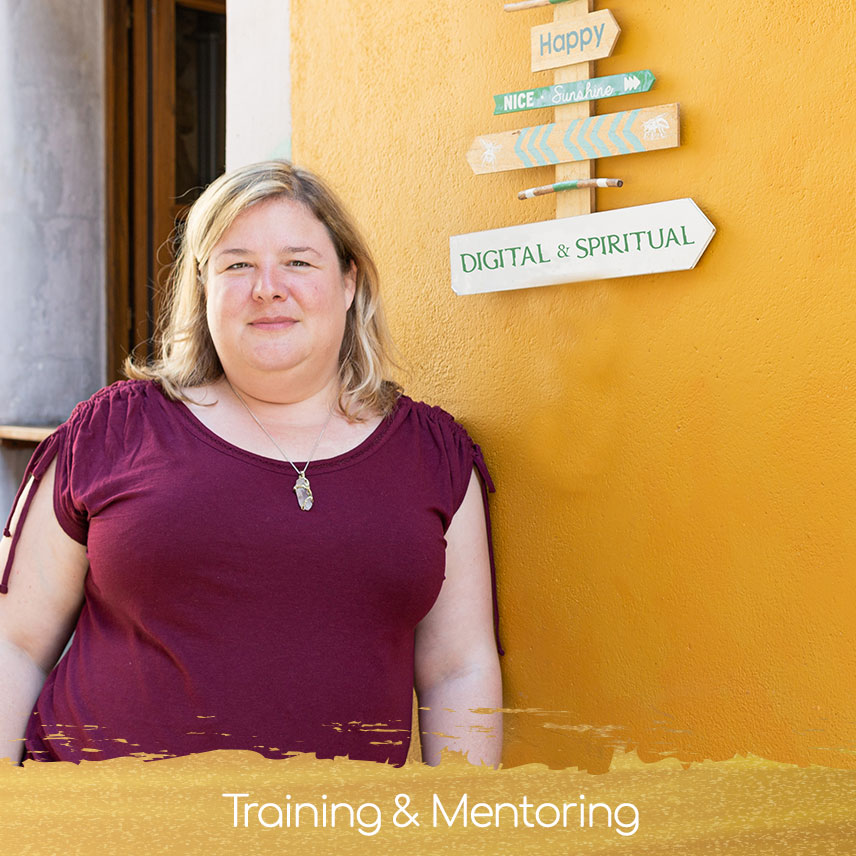 Wanna discover if we are meant to co-birth your website?
To have a website that speaks to your visitors and encourages them to contact you or buy your products, we will take the time to define a visual identity that matches you and vibrates your energy and values.
We will then have one-on-one sessions where I will guide you on how to refine your texts so that they reach your visitors and speak to their needs while explaining what you do and offer.
I can support you for the creation of a simple site of a few pages, a multilingual site, a membership site, or even the creation of a complete visual identity including masks for social networks and/or training platforms.
My rates are linked to the complexity of your site and your needs.
But to give you an idea a basic offer for a single site starts at 1'500.- € will include:
1 home page

1 page about

1 contact page

Permanent Divi license for your site (value 249.- $)

SEO help for your site

Banners for your website & social networks

5 writing coaching sessions

2 web design coordination sessions

Tutorials for autonomous maintenance of your site
This offer includes a self-study course to help you create a potent contnent
Intro & purpose of your website
Define your branding
Know your clients
How do people find you
The right words for your clients
Authentic expression
Gather data
Your services
The right amount of information
Structure your site
Speak about your services
SEO basics
Referencing tips
Speaking about you
Contacting you
Attract your audience to your site
Blog pro and cons
Lead magnet why and what
Newsletter (should you have one)
Managing multilingual site
Promote your website