This program is for you if
You are a coach, alternative therapist, healers, lightworker or in the field of personal or professional development or the field of holistic health.
.
You want to create your site yourself using standard templates from your ISP or already have a web designer but need to produce the content.
.
You would need guidance as to what to say on your site and how to organize your content, but you don't need any editorial help.
.
You want to learn the basics of SEO so that your website is easily found by search engines.
.
You want a site that aligns with who you are, your values, and the way you interact with your customers.
.
You would love to make your life easier to run and maintain your site.
If you are nodding yes to one or several of the above points, this program might be for you!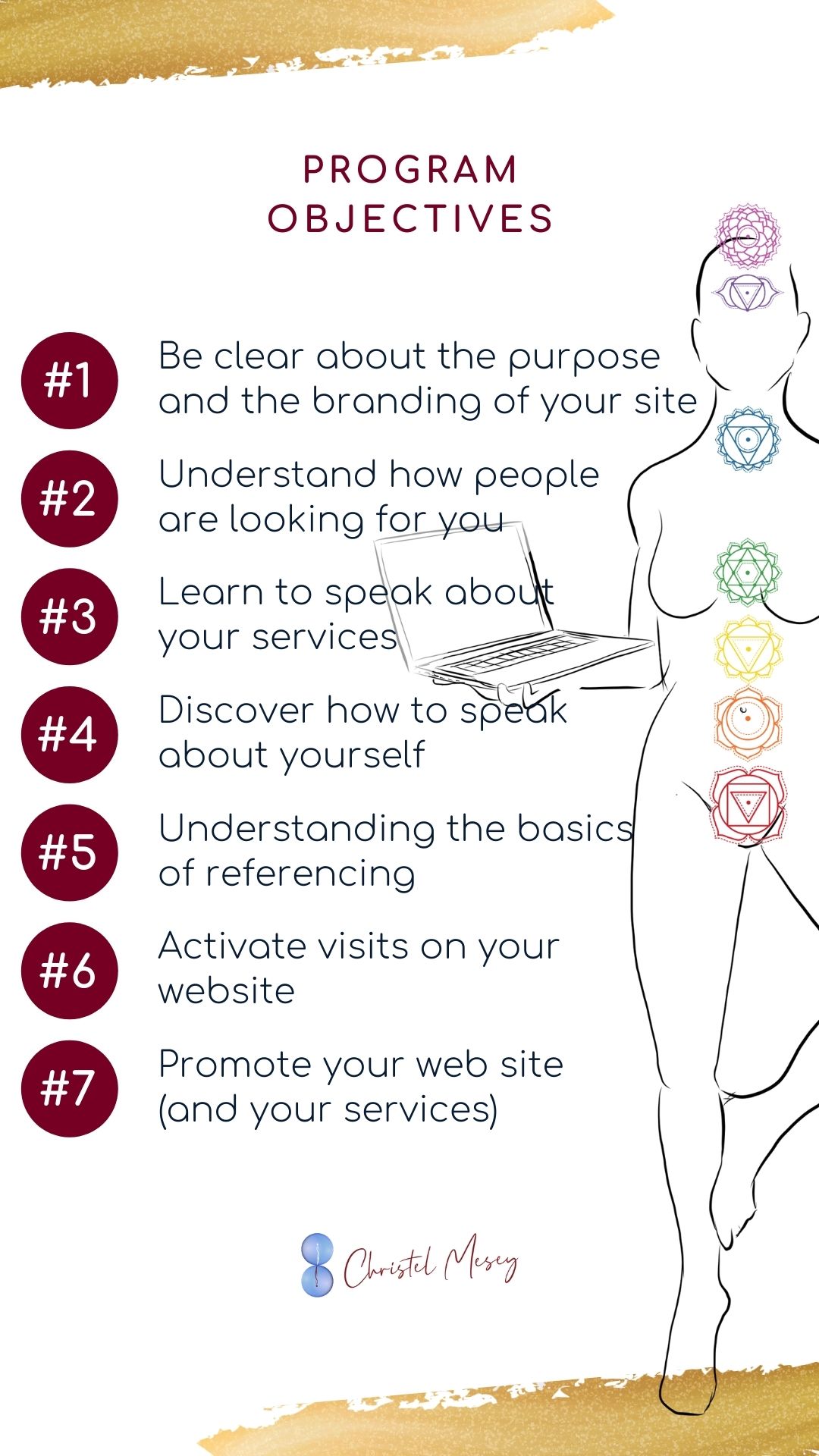 What's included in the program

Videos
5 to 12 min. Daily

Personal work
15 to 60 min. per day


Lifetime Access
Work at your rhythm

Mobile friendly
Work from anywhere
What's your Website's purpose

Define your branding

Who are your clients /visitors

What visitors are looking for

Word your content for the right ears

Express yourself authentically

Gather the data you need
Map your services

Right amount of information

Structuring information

Speaking about your services

The basics of SEO

Hacks to improve your referencing

Speak about you
How to contact you

Bring your followers to your Website.

Blog writing

The power of gifts

Newsletter or not?

Manage multilingual Website

Promote your Website
YES!
I want to access the challenge for only

184€

120€